Breckenridge - Mural Capital of Texas
Ich fuhr auf der US 180 nach Westen und zwar nach Breckenridge.
Den Namen habe ich mal in einem Western gehört, aber 100 % sicher bin ich mir da nicht.

Ansonsten war mir der Ort völlig unbekannt. Aber ich bin nicht hier wegen eines Films sondern weil Breckenridge die "Mural Capital of Texas" ist. Die meisten Bilder sind von Billy Ines - für den Fall, dass jemand von dem Künstler schon mal etwas gehört hat. Ich hatte bisher noch nichts von ihm gehört bzw. gesehen.
Das Chamber of Commerce machte erst um 10:00 Uhr auf und so musste ich ohne Infos die Murals suchen.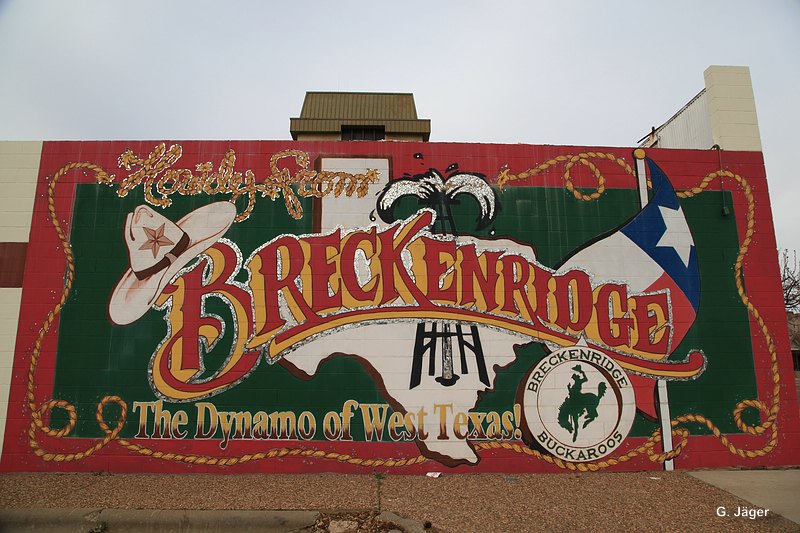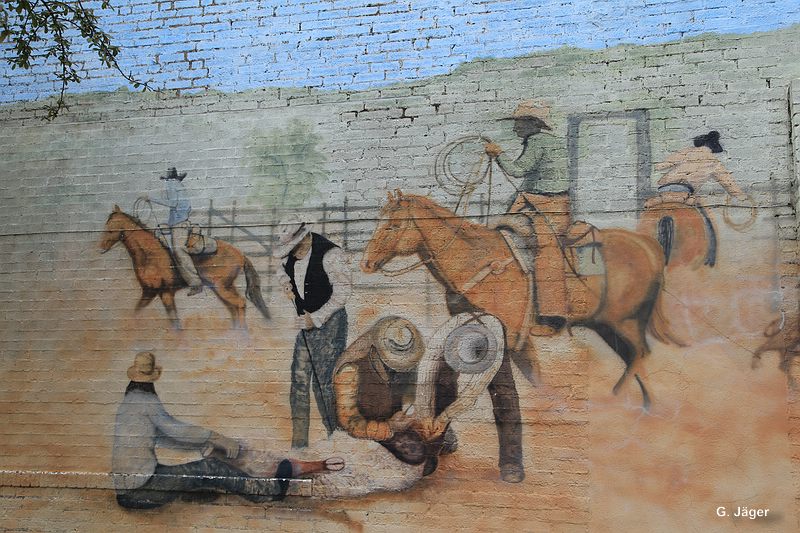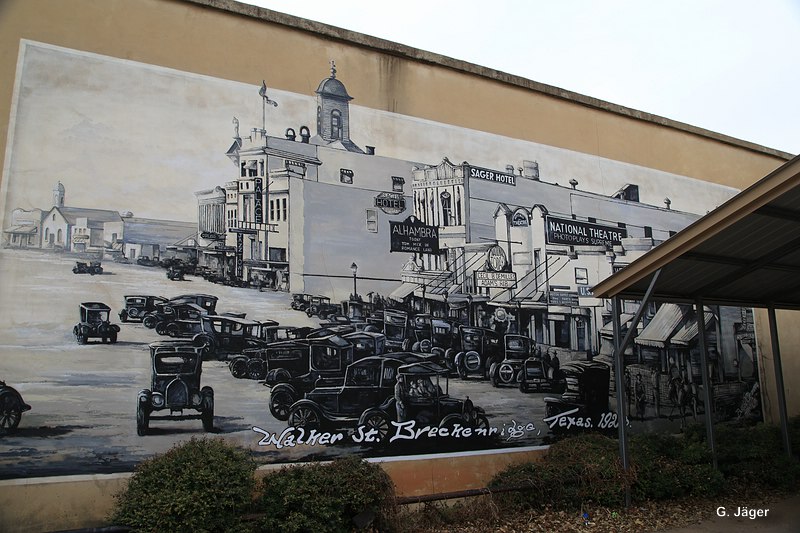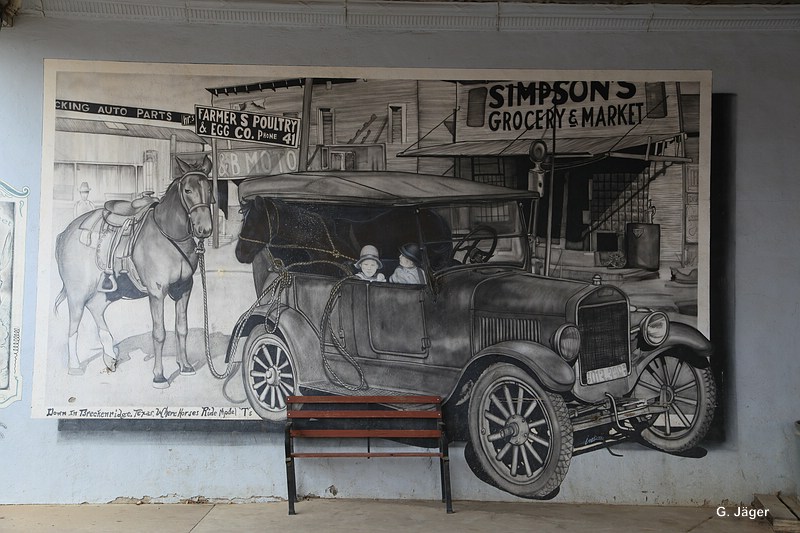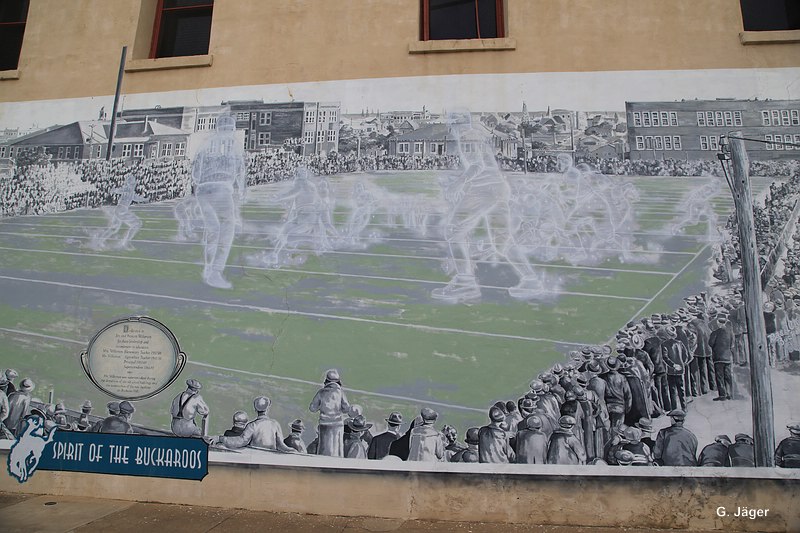 Ich hatte fast alle Murals gefunden und als ich dann nach 10:00 Uhr im Chamber of Commerce nachgefragt hatte, fehlten mir nur noch wenige Murals. Die habe ich auch noch aufgesucht und bin dann weiter gefahren. Es war vielleicht ganz gut, dass die Sonne nicht schien, denn dann wäre auf dem einen oder anderen Mural ein Teil im Schatten.

weitere Murals: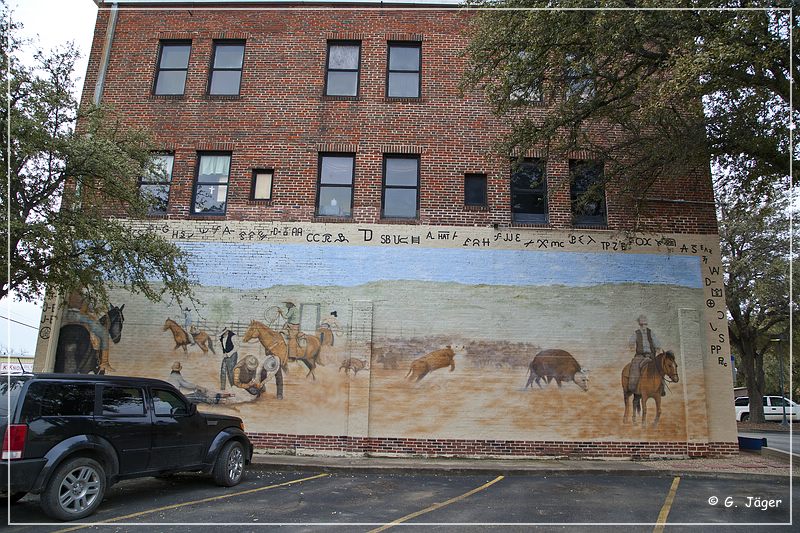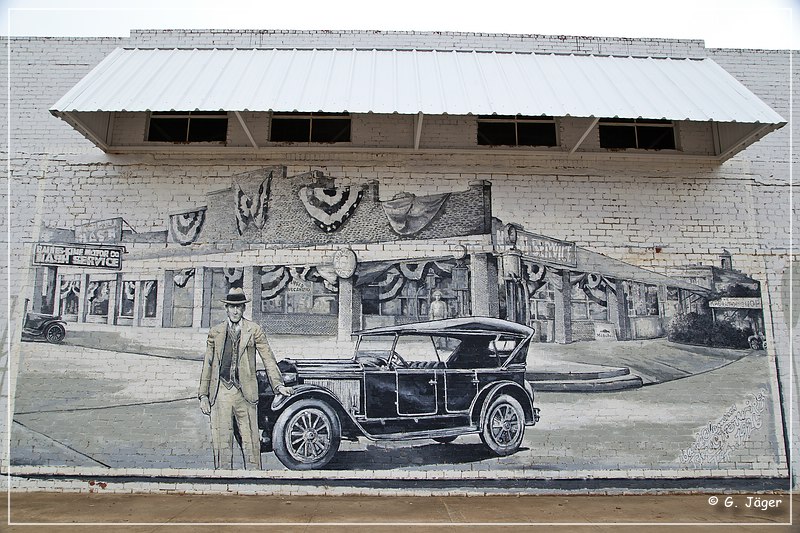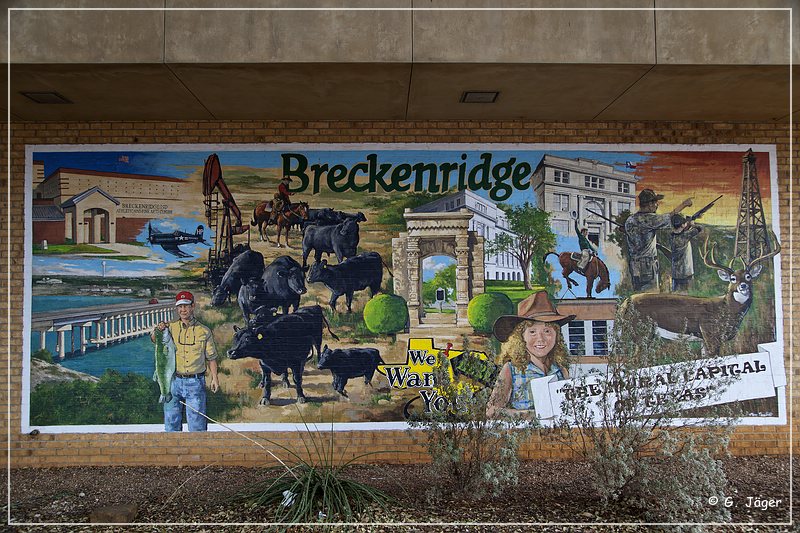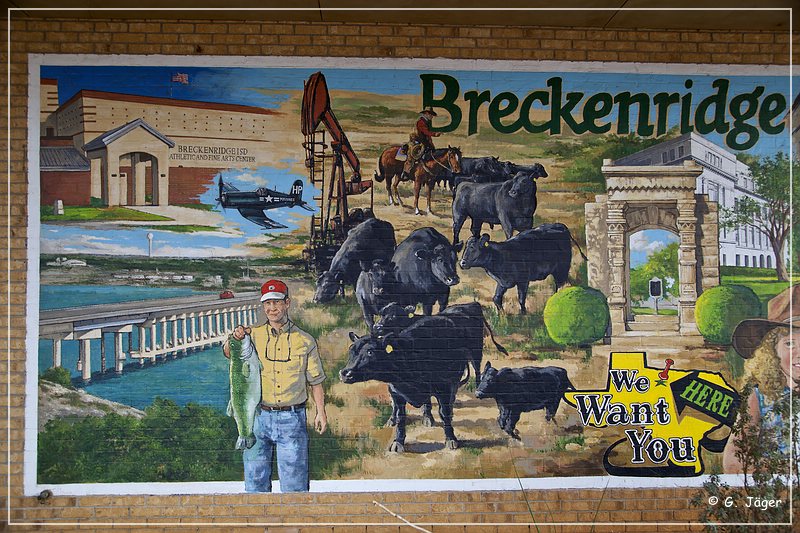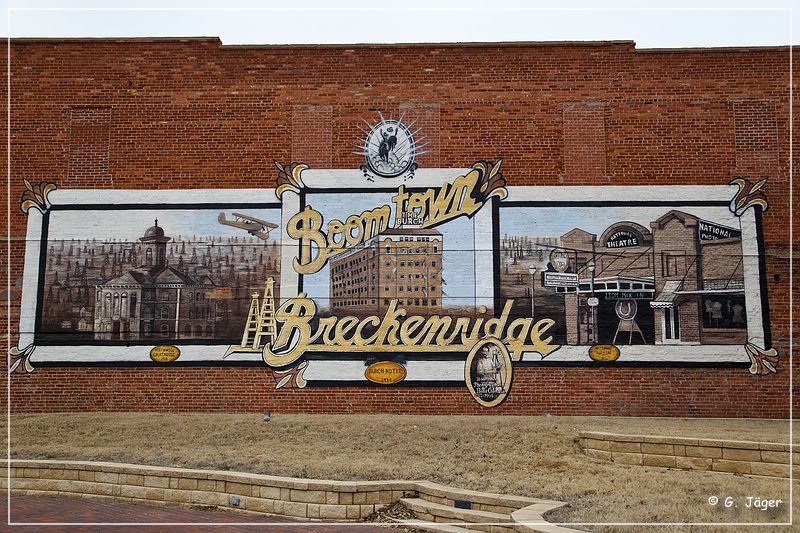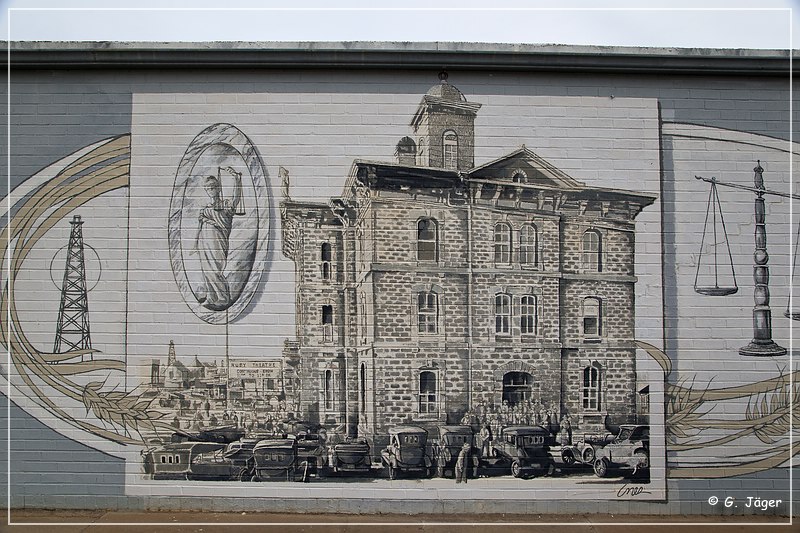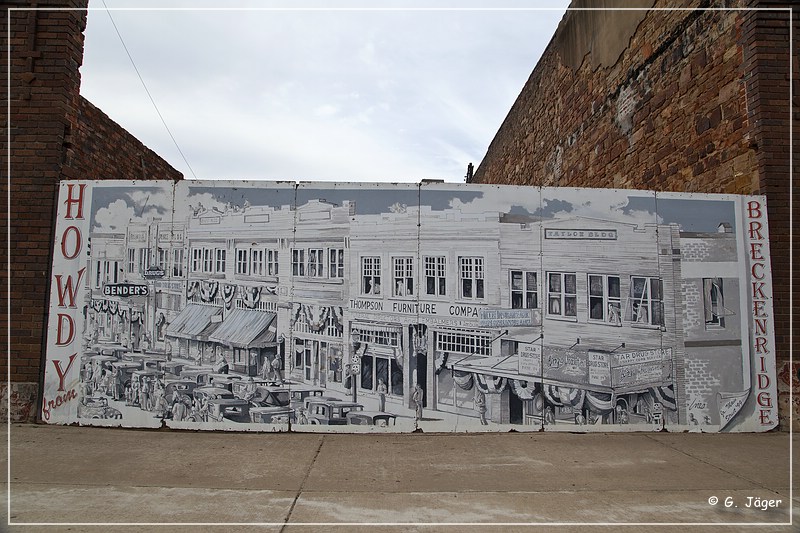 Weitere Infos zu den Murals erhält man hier: Boomtown Breckenridge Murals